Students in United States of America:
Given that the USA has the biggest intake of students every year from across the world, it is important to dedicate a small section only to the US Education set up. Today the number of Indians going abroad especially to the US have been growing steadily over the years. According to Worldwide Education Services (WES) Report for 2017-18, India alone sent almost 2 lacs students to the US.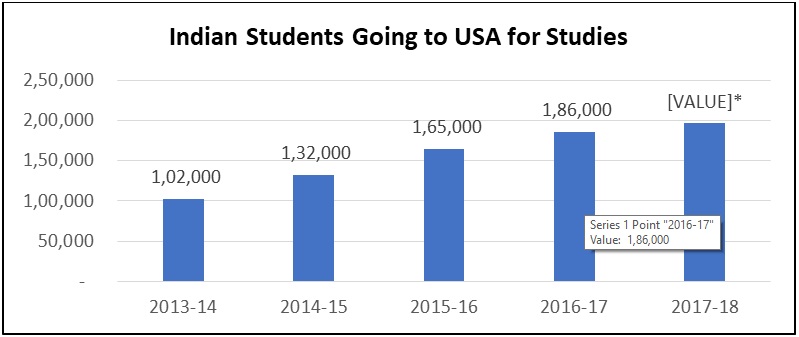 *There is a slight difference in numbers as published by MEA of India and WES.
India has sent the second largest number of students after China, who sends almost double the number of students to the US for their higher studies. Accodring the WES report, there were more than a million students from across the world who entered the US for their studies. The top 10 countries, whose students are traveling to US are captured in the infograpahic below.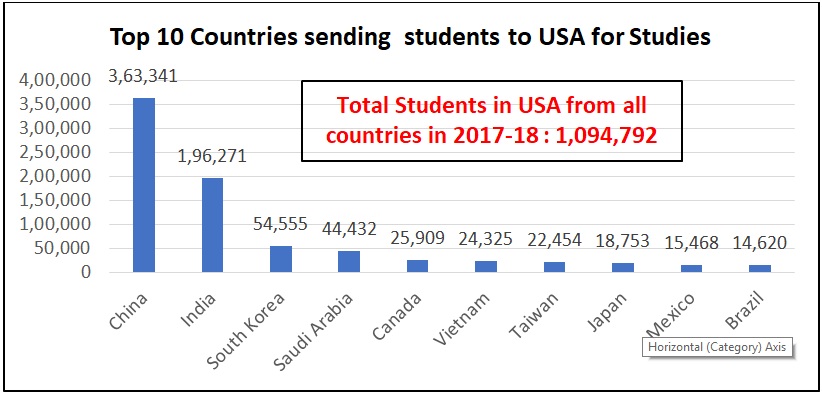 It is important to understand what most Indian students are going to the US to study. The same report also provides an insight into the various fields of study that students are going for. You will note that more almost three fourths (74%) of students are going to the US to graduate/for further studies in Engineering and Maths/Computer science.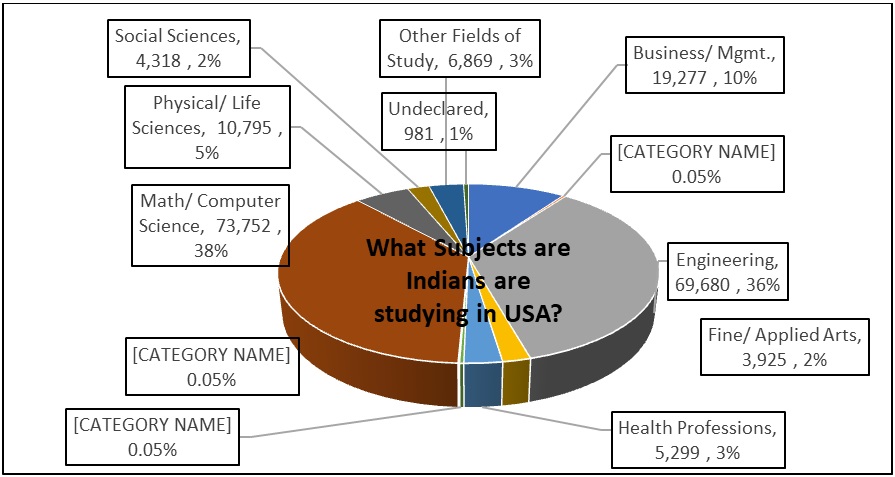 As mentioned earlier, since many of the students go through references or word of mouth post discussions with their seniors from school/colleges, there are no surprises that over the years some of the Institutions have been favoured over the others by the International students. The top 10 Universities/Colleges taking in International students are below, with New York University having the maximum intake of students each year followed by University of Southern California followed by Columbia University in New York. This is as per data published in the WES Report for 2017-18.