According to the Insurance Regulatory development Authority of India of India (IRDAI) only 2% of Indians have health insurance. This is a scary statistic given the importance of health insurance given the costs for quality health care. The large Indian populace most of which is steeped in poverty is the main reason for this poor state of insurance coverage. Inadequate facilities in government hospitals force you to look for private hospitals, which are expensive. Medical emergencies without proper health insurance coverage can devastate you psychologically and financially.
The Indian customers and health insurance
The Indian consumer is largely unaware of the value and importance of health insurance, or often looks to purchase health insurance only when he or she needs medical treatment. Customers should be aware that you cannot purchase health insurance after you have been diagnosed with a medical ailment. This situation would be considered as a pre-existing ailment and will not be covered immediately by health insurance. Pre-existing ailment exclusions are common with all insurance companies, when a customer suffers from an ailment while purchasing the health insurance for the first time. However Reliance health insurance does cover existing ailments after a certain period of coverage, the details of which are given below.

Another situation that the Indian consumer faces, is that they try to purchase insurance only at an older age. It is advisable to purchase insurance at a younger age as the premiums are cheaper, and customers will have no 'pre-existing ailment exclusions' as they grow older. Another factor that should encourage Indians to purchase health insurance is that they can avail of tax benefits under Section 80D of the Income Tax Act for most health insurance plans.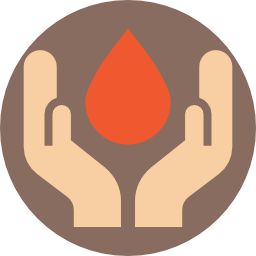 An overview
Health Insurance is potentially one of the fastest growing insurance sectors in India. 'Reliance health' is Anil Dhirubhai Ambani Group's venture in health care services. 'Reliance health' is intended to create awareness among Indian consumers by providing insight into health insurance benefits. Reliance health insurance is a revolutionary step in health care services merging with both government and private businesses. The major purpose of Reliance Health Insurance scheme is to cover you against unpredicted financial catastrophe during medical emergency. Reliance health insurance policy will cover you during unforeseen events that are 'sudden and accidental'.
Reliance is looking to provide affordable and easily accessible health care solutions to Indian consumers. Creating increased customer awareness is the key for wide spread of insurance. Higher standards of customer service are provided from Reliance. Popularisation of the family floater concept, affordable pricing (cross subsidize across age categories), increased marketing communication, Increased cashless coverage through the Third party administrator (TPA), ensuring hassle-free policy issuance and claim procedures and inclusion of preventive elements are some of the important steps taken by Reliance General Insurance team.
Affordable and easily accessible health care solutions are offered by Reliance Health
1) Critical Illness Policy
Critical illness is an unfortunate event in anyone's life. Critical illness policy ensures one to continue the same standard of life they enjoyed before critical illness. The survival rates for those afflicted with a critical illness are rising. However, despite their survival, the victims often remain incapable of earning a living.
Key Advantages of this policy are as follows
Policy provides coverage for 10 critical illness/ surgeries
Offers a wider Sum Insured options to choose between Rs. 5 lakhs to 20 lakhs
Does not require you to undergo a Medical test required up to the age of 45 years
Persons between 20 years and 50 years of age can be covered under this Policy
Policy duration for 1 year & 3 years
2) HealthWise Policy
Key Advantages of this policy are as follows
Reliance offer premiums as low as Rs.2513 p.a., for a Sum Insured of Rs. 3, 4 and 5 lakh for a couple and the family.
Individual under HealthWise is covered for the sum of Rs 5 lakh.
The Family Floater benefit covers the entire family, ensuring that the cover is used optimally
Policies are available for people up to the age of 65 years.
No health checkups for people under the age of 45 years.
With Reliance instant health-kit issuance, your health cover gets an instant start.
A 24-hour cashless facility is provided at more than 4,300 hospitals across India
3) Individual Mediclaim Insurance policy
Key Advantages of this policy are as follows
Reliance Mediclaim Insurance Policy covers the insured and his family for hospitalisation and related expenses
Family members between the ages of 5 and 80 years can be covered.
The policy also provides health insurance for children between the ages of 3 months and 5 years if one of the parents is covered concurrently
Reliance Health Insurance Advantages
The insured can avail the following benefits
Pre-existing illnesses will commence after two years or four years (depending on the plan you choose) of continuous cover.
Reliance also provide you and your family with extended coverage for pre- and post-hospitalisation expenses.
What's more, we reward you with a no-claim bonus of 5% on every claim-free renewal. This can be accumulated up to a maximum of 50%.
In both Individual Mediclaim Policy and HealthWise Policy the maximum sum covered is Rs 5 lakhs.
NOTE
With the Reliance Individual Mediclaim Policy and HealthWise Policy, you can avail of tax benefits under Section 80D of the Income Tax Act.